Internship
LADEST offers internship opportunities to students of the University of Siena, or any other academic institution.
The intern will collaborate to the research activities of the Lab.
For further information write to the Director, Prof.ssa Cristina Capineri: cristina.capineri@unisi.it
Interns 
Leonor Galão

| 2023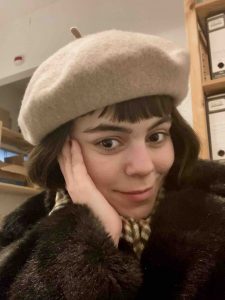 Leonor Galão is a master's student in Public and Cultural Diplomacy at the University of Siena, building on her academic foundation in Artistic Studies from the University of Lisbon. Her passion for the arts is driven by a commitment to fostering inclusivity and dialogue within cultural contexts. Her dedication to the arts extends beyond the academic realm, as evidenced by the active involvement in a wide range of projects such as Pagárrenda  in Lisbon, and Imagina at the Calouste Gulbenkian Foundation. She is currently the co-organiser of an English Book Club that creates bridges between diverse communities, aligning with the broader goal of making arts and culture accessible and transformative. She is very much looking forward to integrate her experiences into CS4Siena, a project with the aim of creating dialogue and making Siena a more welcoming city.
Lara Loi

| 2023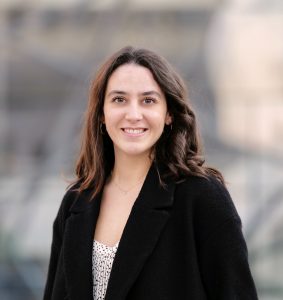 Lara Loi is a master's student in Public and Cultural Diplomacy at the University of Siena. Having earned her Bachelor's degree in Social Sciences in 2020, she continued her academic journey and graduated with a master's degree in Conflict and Development in 2022. Driven by a passion for fostering critical thinking, meaningful dialogue and co-creation among students, Lara is a firm believer in the transformative power of culture and science. She is a co-organiser of an English Book Club in collaboration with the local cultural center Corte dei Miracoli. Their goal is to establish a welcoming space for both international and Italian citizens in Siena, where they can gather to discuss literature and various socio-political topics. She looks forward integrating her diverse experiences and interests into the CS4Siena project and make a positive impact within the academic and cultural landscape of Siena.
Erika D'Angelo

| 2023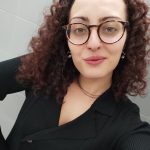 My name is Erika D'Angelo, I am a master's student in International Sciences – Development and International Cooperation. During my internship I am going to conduct, together with teachers C. Capineri, V.S. Sanna and A. Romano, an analysis of the student housing system in Siena, collecting data and analysing them with the GIS system. In this historical period there are various issues that need to be analysed and directed towards further development, but this one I will be tackling sees me as one of the protagonists, so it is my duty to tackle it. This internship gives me the opportunity to bring this issue to everyone's attention with the hope of improvement and my course of study gives me the right tools to be able to analyse it in depth.
Taslima Gosani

| 2023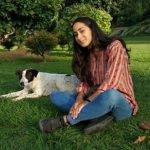 Taslima Gosani is a master's student in Biodiversity, Conservation and Environmental Quality at the University of Siena. In 2021 she has completed her Bachelor's programme in Scienze Ambientali e Naturali. Since her interest in both natural and social sciences, she is now trying to integrate those fields in an internship with Ladest Laboratory in respect to the procedures of stakeholder's involvement and monitoring activities of inland waters in the Tuscan territory. The internship is under the direction of Professor Cristina Capineri, Professor Antonello Romano and Professor Venere Stefania Sanna.
Zia Uddin Ahmed

| 2022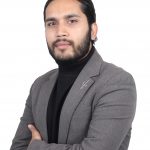 Zia Uddin Ahmed is a Master's student in Public and Cultural Diplomacy (2022/2023) at Siena University. In 2019, Zia completed a Bachelor's degree programme in Sociology. Zia successfully completed his internship at the Ladest Laboratory under the guidance of Professor Cristina Capineri and Professor Antonello, carrying out a project on 'Bangladesh Flood Recovery 2022' and is now an open street mapper! Zia is extremely interested in climate change, refugees and human rights. In addition to his academic perspective, Zia is an independent filmmaker and has participated in several works, such as the Bangladeshi government-funded children's film 'The Bicycle Boy' as an assistant director. His most important works are Chasing Dreams, Grit, Dhaka Half Promo, AALPS ovc, documentary for UN. The prominent companies or Institutions that collaborated with Zia are the Decathlon, Dhaka Run Lords, AALPS, Social Shorts, Making of Para Commando, Robi Axiata Limited, Concord etc. Zia loves to accept challenges and overcome them with his team-playing mind.
Marina Guseva

| 2022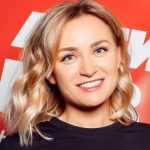 Marina Guseva is a student at the University of Siena pursuing a master's degree in International Studies. In September 2022 she completed her internship with Ladest Lab under the supervision of Prof.ssa Capineri. Her research focused on the latest trends in platformization in Russia and market transformations in the segment of short-term rental platforms. Marina also holds a Specialist degree in Modern Linguistics; she has a background in intercultural communication and extensive experience in education and corporate training. In 2014 she was awarded a prestigious Fulbright scholarship to be a Russian cultural ambassador in the USA. She worked as a Lecturer and studied International Politics at DePauw University in Greencastle, USA. Her interests include urban development, communication and social change, circular economy.
Caterina La Rosa | 2022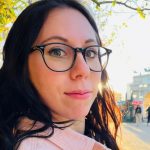 I have a Bachelor's Degree in Communication and currently I am a student at the University of Siena: I am about to pursue a Master's degree in Strategie e Tecniche della Comunicazione, specifically in the journalistic field, which has always been my life goal. In general, my interests include communication and journalism, cinematography, cultural studies and the field of digital labor, which has been profoundly revolutionized due to the COVID-19 pandemic. In March I started following an internship project, coordinated by Prof. Capineri, Prof. Romano (with whom I'm actually working on a thesis project about the gig economy and the platform labour) and Prof. Bonini. During this work, I was able to contribute to the building of a network of relationships between academics and researchers within the DISPOC department, using the open-source software Gephi for visualization and exploration of graphs and networks. In addition to that, in my working career I have done various on-call jobs, a one year community service in a library, two internships and I've been called many times to be a poll worker for the elections.
Eric Mendoza de Avila | 2022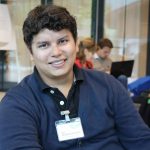 Eric Mendoza de Avila is a master student in the Public and Cultural Diplomacy program at the University of Siena. With a background mainly focused on Business, with studies in Finance & Accounting, as well as, Business Consultancy. The idea of combining the areas of sustainability and environmental issues with consumers and markets, constitute his main focus and interest. Professionally, he accumulates several years of experience in different industries and areas, in the private and non-governmental sector,  mainly as; Product Manager, Business Consultant, Controller and Public Relations Officer. Nowadays, in his integration within the LADEST group, together with Prof. Capineri and Dr. Romano, he collaborates in different projects that pursue social and environmental value for different organisations and governments.
Marika Revello | 2021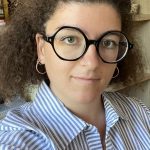 In 2021 I held my intership at the Ladest Lab, coordinated by Prof.ssa Capineri and Prof. Romano. During the internship I had the opportunity to learn more about sustainable development and international cooperation as well as acquire practical knowledge by taking part in Mapathon – an online mapping event that aims to contribute to the achievement of some SDGs – using websites such as OpenStreetMap and Humanitarian OSM. My research in this field continued with the writing of my thesis – under the supervision of Prof.ssa Capineri- in which I addressed the topic of Citizen Science in all its dimensions.I obtained a Bachelor's Degree in Linguistic and Cultural Mediation at the Università per Stranieri di Siena in 2018. Then, in 2022 I completed a Master's Degree in International Sciences – Development and International Cooperation. Following my passion for sustainable development, I started a postgraduate Master in Sustainable and Green Management.